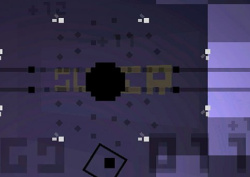 Thanksgiving treat!
The third release in the Bit.Trip series coming for Thanksgiving.
Gaijin Games has just announced that their
BIT.TRIP VOID
WiiWare title will be available in North America on
November 23rd
, just in time for Thanksgiving! The game will cost you
600 Wii Points
and should give everyone something to do after stuffing down some turkey and dressing.
You can check out the press release features list below for more information on the game.
BIT.TRIP VOID continues CommanderVideo's epic journey with:
Up to 4 Player Local Co-op!
Mid-Level Checkpoints!
Epic Boss Battles!
Nunchuk & Classic Controller Support!
A Rockin' Chipmusic-Inspired Soundtrack!
Special Chipmusic Guest Star Nullsleep!
Synesthetic Music/Art/Gameplay Interaction!
Hyper-realistic Retro Cutscenes!