1.
nintendomasterr
AHAHHAHAHHA they need to get a life!
Games are being released for tons of consoles with bigger issues than the ones mentioned above!!!!
2.
Damo
The problem is that Rabbids is aimed at kids. Until we know exactly which piece of dialogue has caused the recall, we can't really comment.
3.
Reala
Sounds like that "again again" tellytubby thing, where some thought it said "I got a gun", wonder what was said.
6.
Machu
Meanwhile... teenagers across the nation, slaughter innocent civilians in an airport.
Ridiculous!!!
8.
drdark
See, NOW I want to get this...
sigh
.
Also, given the reasonably good reviews it's been getting I wouldn't say Rabbids was "aimed at kids", I think the phrase should be "family friendly". In any case I've seen more adult jokes in Ice Age 3...
10.
SILENTMOUNTAIN
ive got the super rare "lets turn this train sp@stic" edition of mario party 8 pal, which was recalled
13.
RyuZebian
This title is probably the world's best suited game for being stamped with "Comical mischief."
14.
Bass X0
17 Nov 2009, 13:30 GMT
In full its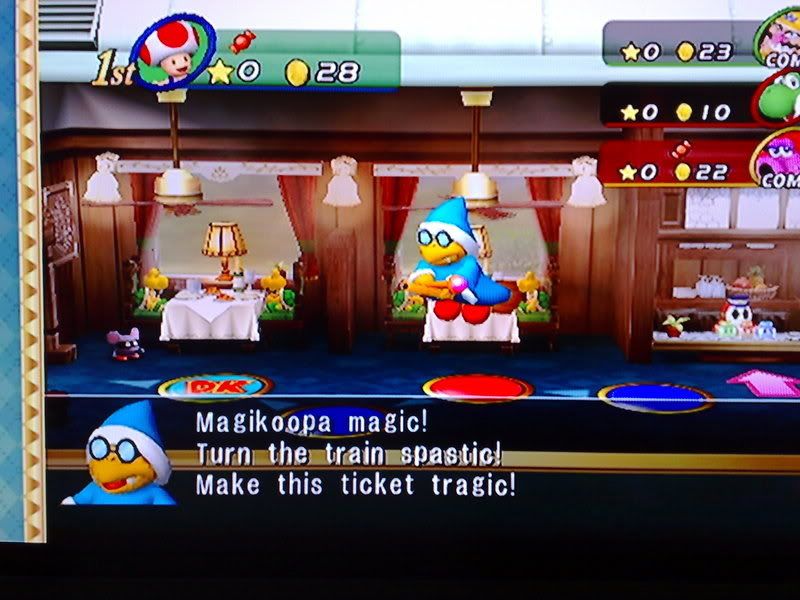 Report
15.
SKTTR
You have to be a real spastic to find this offensive!
16.
Raylax
I find the term "BWAAAAAAAGH" highly offensive, racist, facist, sexist, agest and quite blasphemous.
17.
110percent
I would only recall a game if it was made of lead. Some "offensive language" doesn't bother me. I understand that its because of kids, but odds are they wouldn't get it anyways. Compare language in this game to the original conkers bad fur! That didn't get recalled!
18.
lz2009
If Europe's video game rating company said it was okay, what's the big deal?
19.
ChristeriousNinja
So... penetration means a game should be removed, yet Banjo Kazooie is still on XBLA? I mean come ON! How many sexual references did that game have, everyone knew at least ONE of them >_> (and don't forget BT with Mingy Jongo o_o)
21.
Swerd_Murd
Man I thought the US were the only ones way too concerned with trivial crap....
That's kind of a clever use of that line IMO, and sexual inuendo-laced humor is nothing new. Hell they use it creatively in kids shows to keep parents chuckling in a lot of cases, and nothing about the Rabbids series has ever been for ages lower than 13...and I feel by 13 you aren't gonna get brainraped by that quote (or at any age).I watched Beavis and Butthead when I was 5 and I still turned out ok
tweaks out