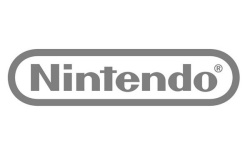 Most jobs are heading West New York employees heading to Redmond
Nintendo is reorganising its operations in North America by moving some of its employees from the Park Avenue offices in New York to those in Redmond, Washington. A much smaller office will soon open up in New York, where a few staff will remain
.
For those of you who are worried, the Nintendo World Store isn't going anywhere - cue sigh of relief.
In a statement given to
Kotaku
, Nintendo of America spokesman Charlie Scibetta said:
Nintendo is keeping a facility and operations in New York. The Direct Consumer Communications (DCC) team is moving to Redmond headquarters to merge with our Network Business Department (NBD) to provide better digital offerings and services for consumers. Other Nintendo staff unrelated to DCC will remain in New York in a new office location close to the Nintendo World Store.
Many of Nintendo's games are translated and localised in Redmond. The New York setup was responsible for the Club Nintendo rewards scheme - this will now be done in Redmond.
Nintendo of America said the restructuring will have no impact on consumers whatsoever.