I know 2008 is a ways out but for anyone who was/is a fan of the Lego Star Wars series and loves the caped Crusader here is something to look forward to with the Wii. I know my son is going to be excited and I loved the Lego Star Wars series myself so I'm going to be following this one.
Official Press Release

Warner Bros. Interactive Entertainment and TT Games will bring LEGO® BATMAN™: THE VIDEOGAME to next-generation and current generation platforms and the PC in 2008 with Warner Bros. Interactive Entertainment serving as the game's North American publisher, including all sales and distribution functions.

In LEGO BATMAN: THE VIDEOGAME, TT Games brings the world of DC Comics' Caped Crusader to life in an entirely new way. Players can explore a richly interactive LEGO Gotham City as Batman and Robin, capturing infamous villains – and even take control of the villains themselves.

"Batman spans several generations as one of the most popular DC Super Heroes, and LEGO BATMAN will appeal to several generations of gamers who grew up idolizing the Dark Knight and playing with LEGO toys," said Samantha Ryan, Senior Vice President, Development and Production, Warner Bros. Interactive Entertainment. "Working with TT Games, we are confident they will continue their LEGO games' success with this title, and we will expand our publishing endeavors with the introduction of the LEGO BATMAN franchise."

"We're sure our fans will be excited to know that we have the same fantastic team at Traveller's Tales responsible for LEGO Star Wars and LEGO Star Wars II working on LEGO BATMAN," said Tom Stone, Director of TT Games Publishing.

"There's a special magic to the LEGO incarnation of Batman that makes him accessible to a younger generation of his fans," said Paul Levitz, President, DC Comics. "We look forward to the videogame version extending this fantasy."

The LEGO BATMAN: THE VIDEOGAME story unfolds with Batman's greatest foes escaping from Arkham Asylum and creating mayhem throughout Gotham City. Tracking criminals, including The Joker and The Penguin, players will utilize Batman's gadgets as well as build and operate fantastic vehicles in one or two player cooperative gameplay.

About TT Games

TT Games (

www.ttgames.com

) is the combined publishing and development group behind the hit games LEGO Star Wars, LEGO Star Wars II and BIONICLE Heroes. Incorporating renowned UK developer Traveller's Tales, TT Games has a distinctive focus on console and PC games of the highest quality, suitable for young gamers.

About the LEGO Group

The LEGO Group (

www.LEGO.com

) is a privately held, family-owned company, based in Billund, Denmark. It was founded in 1932 and today the group is one of the world's leading manufacturers of play materials for children, employing approximately 4,500 people globally. The LEGO Group is committed to the development of children's creative and imaginative abilities through its products, which can be purchased in more than 130 countries.

About DC Comics

DC Comics, a Warner Bros. Entertainment Company, is the largest English-language publisher of comics in the world and home to such iconic characters as Superman, Batman, Wonder Woman and the Sandman. These DC super heroes and others have starred in comic books, movies, television series (both animated and live-action) and cyberspace, thrilling audiences of all ages for generations.

About Warner Bros. Interactive Entertainment

Warner Bros. Interactive Entertainment, a division of Warner Bros. Home Entertainment Group, is a premier publisher, licensor and a developer of entertainment content for the interactive space across all current and future platforms, including consoles, PC-based gaming and wireless applications.
Lego Batman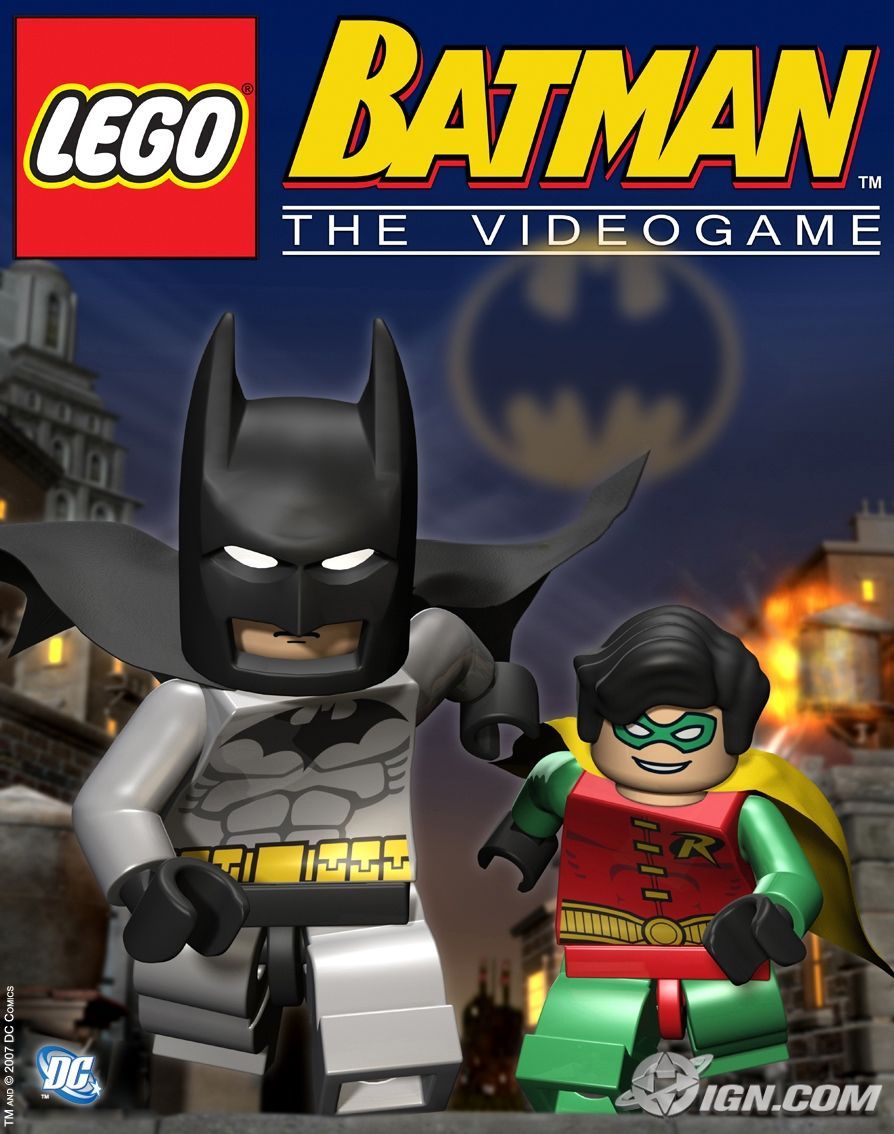 Last edited: