As per IGN...all three look interesting to me, but I bet everyone will say..."I'm saving my money for Brawl!"
Bully: Scholarship Edition
- March 3 - $49.99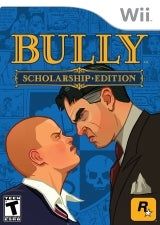 You're not going to take it anymore. From edgy publisher Rockstar's Vancouver development team comes this dark comedy set in the most vile and sadistic setting yet in a Rockstar videogame: the schoolyard. As a troublesome schoolboy, you'll laugh and cringe as you stand up to bullies, get picked on by teachers, play pranks on malicious kids, win or lose the girl, and ultimately learn to navigate the obstacles of the fictitious reform school, Bullworth Academy.
Both the Wii and Xbox 360 versions will retain the wit and deep gameplay of the previously released PlayStation 2 computer entertainment system title and will boast additional new content.
Major League Baseball 2K8
- March 3 - $49.99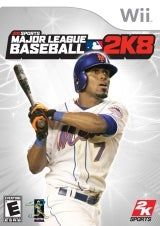 Major League Baseball 2K8 returns to the diamond with the most complete MLB experience available. Revolutionizing your control of the 5 tools in baseball are brand new pitching, fielding and baserunning controls and completely overhauled batting interface. Featuring a totally unique trading card mode, robust Minor League system, all-new Signature Style animations for 2008, and more, Major League Baseball 2K8 brings a new level of fun to the virtual baseball world.
Ninja Reflex
- March 4th - No price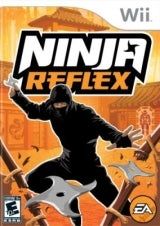 Ninja Reflex uses a series of martial arts challenges to test gamers' reflexes and measure their reaction times with millisecond precision. As players develop their ninja skills, they will strive to earn a black belt from their own personal Sensei. Players can also compete for ninja supremacy against their friends in fierce multiplayer battles with up to four players.