Jun 5, 2006
681
0
Wii Online Code

6319-9882-8659-0638
Big Secret Not Revealed About Wii! :O
Wii predictions are they really predictions?
I hope you will realise what Nintendo is doing.
"I've always thought that games would eventually break free of the confines of a TV screen to fill an entire room. But I would rather not say anything more about that. " - Shigeru Miyamoto
"I think maybe if I could do anything, I would make it so you don't have to sit in front of a TV and play. If you could have a machine that you just plugged in and played inside a virtual world that - would be just great." - Shigeru Miyamoto
"When you turn on Revolution and see the graphics, you will say 'wow!'"... The advances in our technology will also relate to areas that have no direct bearing on gameplay." - Shigeru Miyamoto
You are starting to understand? I hope you are...Should I tell more? I'm feeling kind, I will...
"We've launched product designs that our competitors adopt, such as the first directional pad, or wireless controllers or controllers with tactile feedback. One of the reasons we're not giving a lot of details about the design of the new console prior to its release is that there's no way we're going to let that happen again." - Perrin Kaplan
"We really believe that the bulk of the information is going to come out at E3... for competitive reasons, we need to hold things close to the vest...This business is so highly competitive, that it really doesn't make sense for us to reveal information before we have to. So really, stay tuned for E3, that'll be the big opportunity" - Reggie Fils-Aime
Why would they say that the biggest secrets are kept secret WAY AFTER the controller was revealed? Why would they reveal it, and say that they are affraid of other companies to steal the idea? Reggie said that "it's going to surpass all the hype, it's gonna be fantastic"...
Most people here will say "Everyone knows 'bout that" or "your just a n00b" but there is one thing that most people don't know:
This: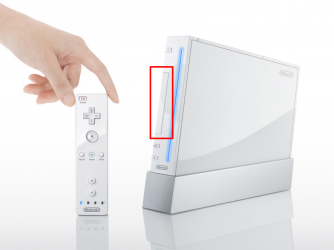 What is this doing? Just think a little bit and maby you'll figure it out.
Last edited: