Jul 18, 2007
1,777
30
Wii Online Code

0000-0000-0000-0000
simple, all you do is post the box art of a game, but post both the european version ant the american version then we compare we say which is the best
and which is the worst
,
Resident Evil 4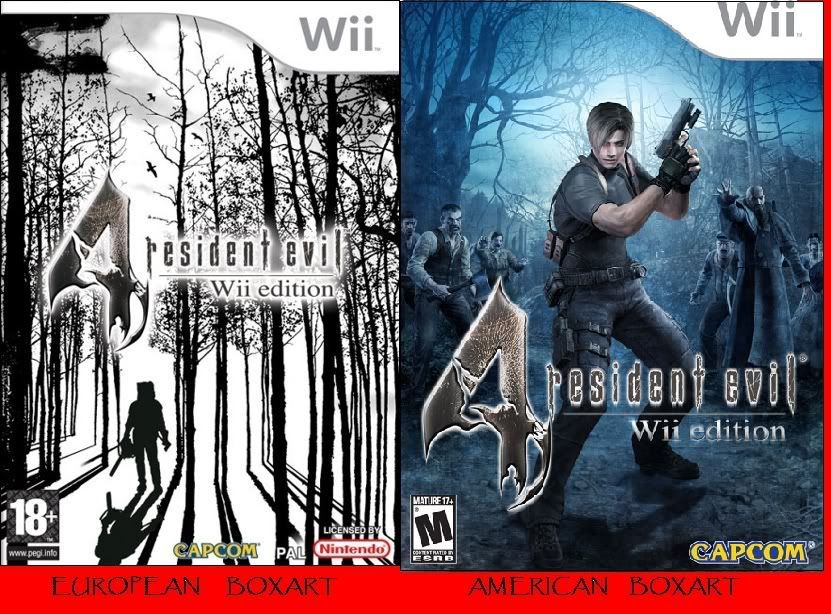 only thing wrong there is in uk its actually 15 not 18, i personally prefer European (i changed my mind) boxart there you?
Dewey's Adventure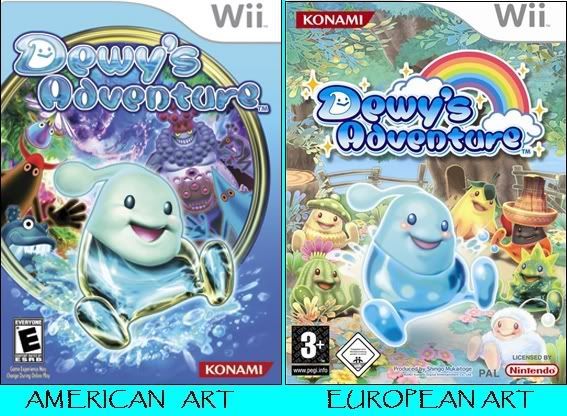 I way prefer Europeans box art here by miles you?
Super Paper Mario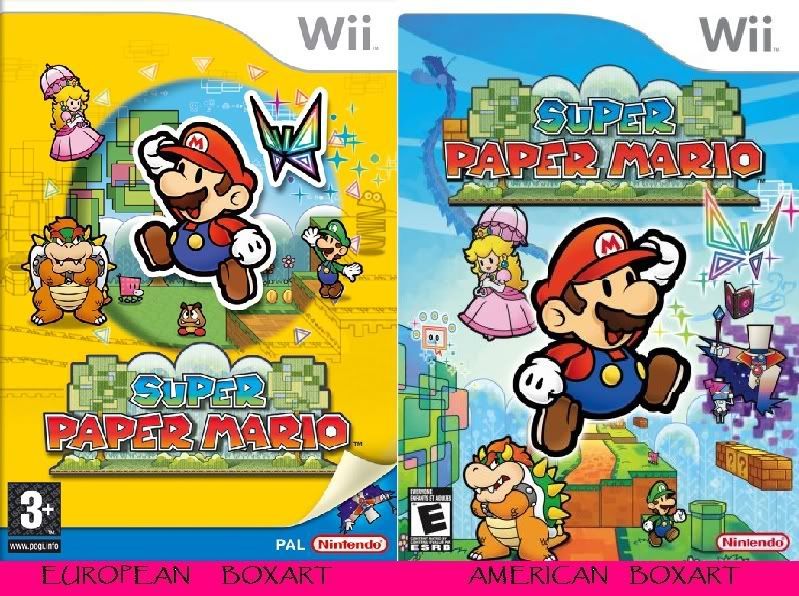 This is the first one which i can say i prefer, the American one
Warioware Smooth Moves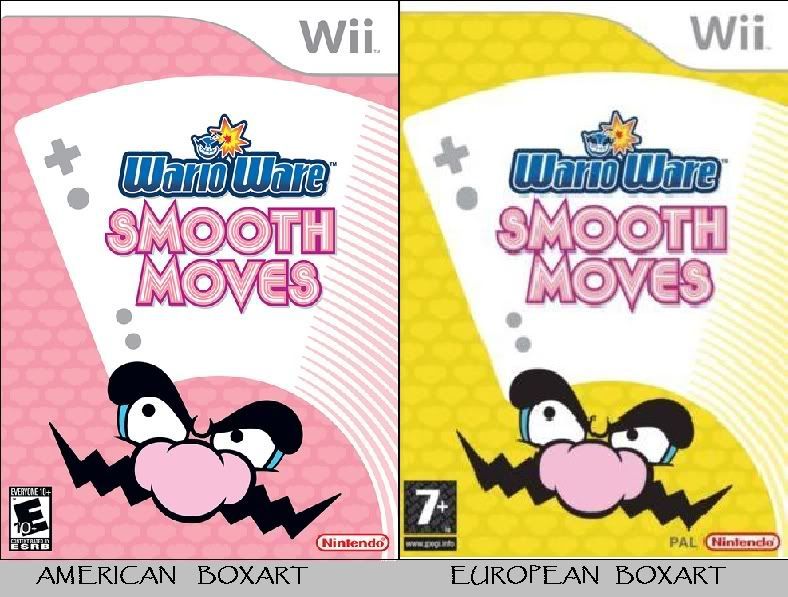 The big Question here is Pink or Yellow i have to say yellow, therefor european.
Red Steel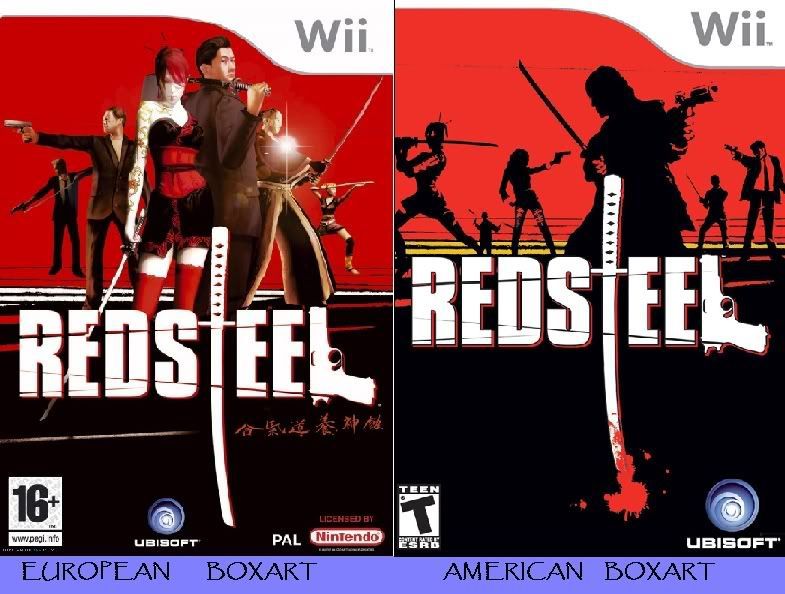 Well i think Thats Another point for europe
Ones submitted by other users
Mario Strikers Charged (FOOTBALL)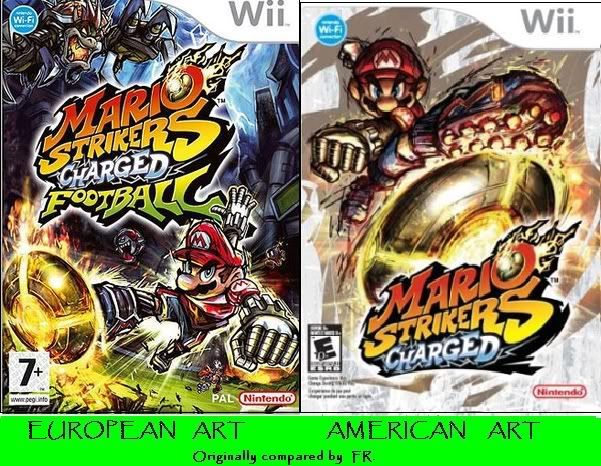 i prefer European one, for same reason as FR. stated, its just more there to look at.
Rayman Raving Rabbids 2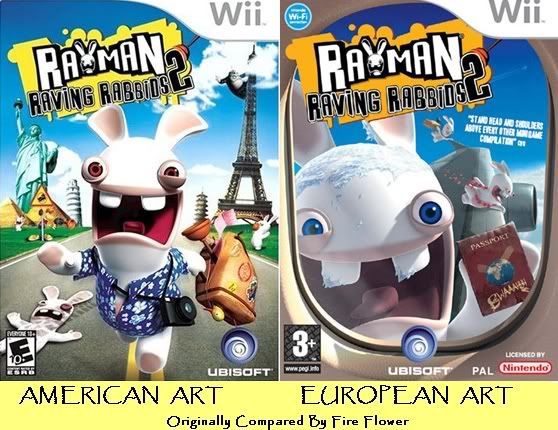 Honestly i prefer the Euro version, its funnier all the bunnies flying on outside of plane lol, American version is, kinda to much not very well linked if u know what i mean, the road kill bunny is funny though, as fireflower said.
Trauma Center Second Opinion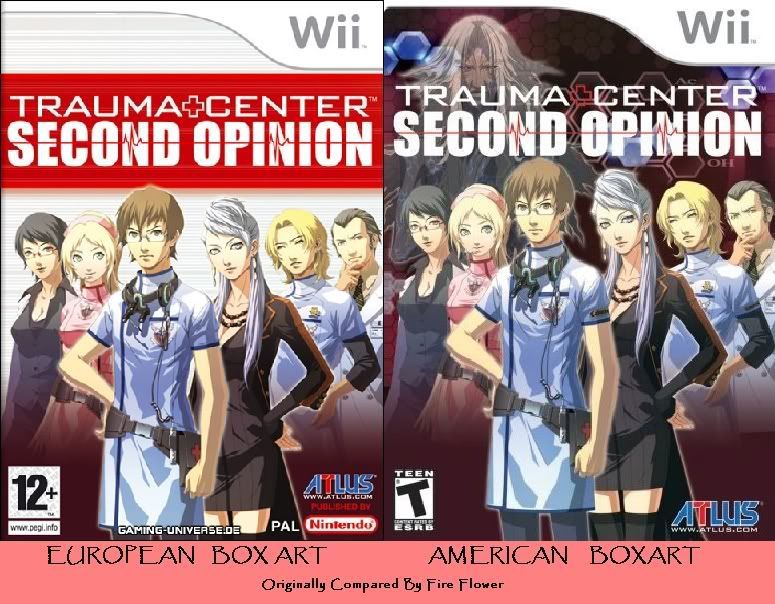 i prefer Euro one yet again, because it has more hospital theme the american one has like a ghost in the back and looks more sci-fi
Wiiplay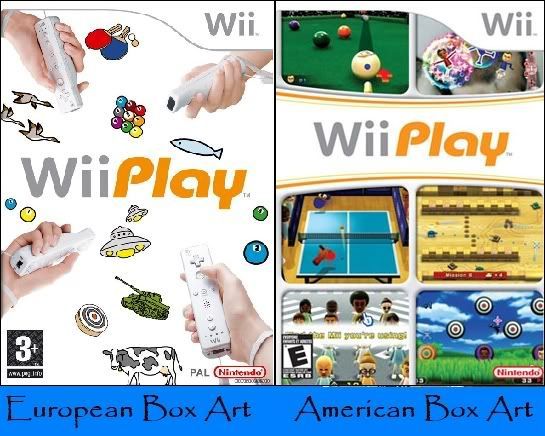 I prefer euro one again, the american one is, to boxy, and shows to much in game, where as uk one looks more fun
to put pics side by side i think the only way is to copy them both into paint side by side and then upload that pic to photobucket.com or some place then take the pic from there.
if there is another way please tell me
EDIT:i actually prefer both of the europeans boxarts
i think that the european RE4 is more dramatic than the american one.
i think the american one looks more like a family photo.
Many of you are using a voting method for this thread. so to save you all time iv made a template, for you to copy.
A=American one is better.---E= European one is better
Deweys adventure =
Mario Strickers =
Resident evil 4 =
Warioware SM =
Trauma center =
Rayman RR 2 =
Paper Mario =
Red steel =
Wii play =
Then ad a comment
Last edited: