Jul 29, 2006
1,512
14
Wii Online Code

8426-6514-9175-8079
this is a thread about all Wii related new in Australia first all Wii IGN Australia has got there Wii heres some pictures and we get a full case for Wii Sports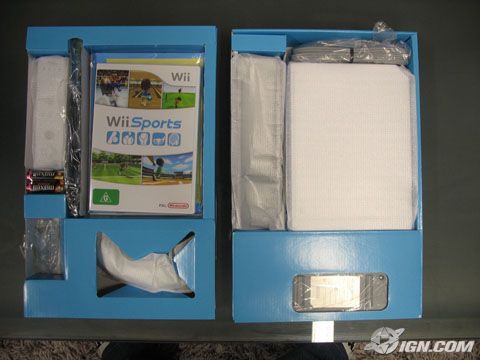 And here a picture of the controllers boxes
Also the Herald Sun is running a competition for well heres a quote
ON December 7, Nintendo launches its next-generation console, Wii and we're giving readers the chance to win a money-can't-buy prize, the chance to play Wii at Nintendo headquarters in Melbourne.

Winners will be treated to hours of gameplay at Nintendo HQ where they'll be among the first in the country to play with the new console and some of the most anticipated Will launch titles.

For a chance to win,

click here

.*Subject is Wii contest*

Don't forget to include your name, address and a daytime phone number. Please note that this contest is only open to residents of Australia and closes at midnight on Thursday, November 30.

Also, please note, winners are responsible for travel to and from the venue. Good luck!

Entry is limited to one per person, but feel free to send the link to friends and family. After all, you've got to be in it to win it!

Please note, this competition is only open to residents of Australia.
I've entered and also if you pop around to the
Nintendo site
there got some Wii package competition and also one for the highly anticipated bratz diamonds.
well thats all the Aussie news I know of you got anything post here
Discuss........I SAID DISCUSS:mad5:
P.S I just saw the Wii advert during Comedy Inc and for some reason I got so excited anyone else seen it I hate the voice over though
Edit:
Found a Youtube of the ad
[MEDIA]http://www.youtube.com/watch?v=XczSBIMvjsw[/MEDIA]
Edit(2):
Found some info on Toys R Us Midnight launch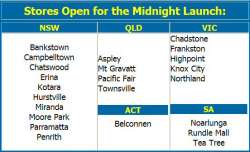 Edit(3)
not really Wii related but Nintendo has a competition to win pokemon ranger (which comes on December 7th)
Last edited: