Is there any manufacturer out there that offers a beefier cable than the run of the mill one thats available or do we have to make them ourselves? From the picture they all look the same.
Nevermind I made my own.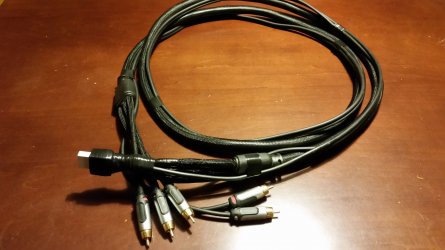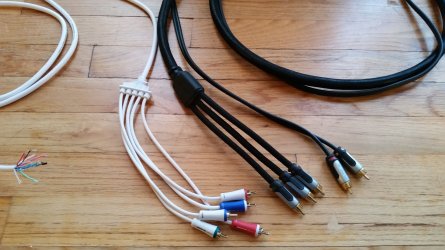 Here a comparison. Industry standard vs. best possible picture quality. Believe me it makes a huge difference in spite of most people saying huge cables are just overkill. Dont believe the hype. Take your Wii to the extreme.
MonsterGame cables have 22awg+ stranded aluminum core. With a filler tube running the main sheath to add bulk and stability.
The Belkin PureAV (which cost $10 on Craigslist) run an 18awg solid copper core for both audio and video. In the Belkin cables each lead is individually grounded to prevent further signal bleed/interference. Being duped into believeing that whats available is the best its gonna get is rediculous.
Last edited by a moderator: