Apparently Microsoft will be releasing a new xbox in the next week or so called
the Black Elite. Heres some more information on the console along with some pictures.
It's no great surprise that Microsoft has a new Xbox 360 model in the works, but today they made if official and also announced five new Video Marketplace partners.

The Xbox 360 Elite will come with a 120GB hard drive, an HDMI port, a HDMI cable, both component and composite cables, an audio adapter for use with HDMI and a black finish for the console, wireless controller and Xbox Live headset. It will not have, despite rumors to the contrary, the smaller 65 nanometer chips, built in IPTV support or a built-in HD-DVD drive.

While Microsoft declined to comment on specific launch numbers for the new model, they did say it would not be a limited edition run. The Elite is here to stay, as are the core and standard Xbox 360.

The Elite model will hit in North America on April 29 for $479.99 along with a new stand-alone 120 GB hard drive that will sell for a whopping $179.99. The hard drive will come with a transfer cable and software to move the content stored on a 20 GB hard drive to your new drive.

Microsoft will also begin selling black battery packs and play and charge kits for the same price as their white counter-parts.

While the Elite edition will also be selling around the world, Microsoft did not discuss the date or price for other regions.

"Today's games and entertainment enthusiast has an insatiable appetite for digital high-definition content," Peter Moore, corporate vice president for the Interactive Entertainment Business at Microsoft, said in a prepared statement. "Xbox 360 Elite's larger hard drive and premium accessories will allow our community to enjoy all that the next generation of entertainment has to offer."

Peter Dille, senior vice president of Marketing for Sony Computer Entertainment of America, was quick to point out that all of Sony's consoles offer an "elite" experience.

"The PlayStation 3 is the only elite gaming system on the market. Microsoft is trying to catch up to us at this point. Beyond the benefits of HDMI and a hard drive offered on every PS3 we make, we also provide game developers and consumers the huge capacity of Blu-ray disc, Wi-Fi, free online gameplay, wireless motion sensing controller and the power of Cell," said Peter Dille, senior vice president of marketing, Sony Computer Entertainment America. "Our strategy has always been to offer all our consumers a future-proof experience when they first purchase any PS3, rather than continually asking users to upgrade with expensive new add-ons and entire new SKUs."

Speaking with Albert Penello, director for global platform marketing for the Xbox 360, earlier today I asked him why, after months of saying that an HDMI output was unnecessary for high-def gaming, was Microsoft now releasing a console with the port.

It was, after all, just six months ago that Msoft's Shane Kim was calling 720p the "super sweet spot" for gaming.

"That's a good question," he said. "I think what's interesting is that we have proven the point. One of the reasons we talked about that at the beginning was we were competing with a bunch of empty promises. We said 1080p cane be done through analog, the picture quality isn't any better on HDMI, and I think we proved that."

" I don't think (HDMI) is necessary, it's not necessary to give a high-def experience," he said. "The HDMI decision was partially something that we have been thinking about how we were going to introduce. And now that there are a lot of televisions that have HDMI, we felt the time was right."

But, Penello is quick to point out, the Elite really isn't about the HDMI out, the big news for the Elite is the larger hard drive.

"I wouldn't encourage a current owner to come out and buy the Elite," he said. "We are releasing the stand-alone 120 GB drive... that's really going to be the primary solution for those who want more storage."

Penello said that Microsoft is working on a way to allow those current Xbox 360 owners who do decide to buy an Elite to transfer their data from their old Xbox 360 to their new one. He added that Microsoft has no intention of discontinuing either of the current models, there will be, he stressed, three Xbox 360 SKUs in the marketplace.

"We still think the 20 gig model will be our volume driver, the one most customers will buy," he said.

The decision to create an Elite model for the 360 was spurred in part by the "explosive growth of marketplace," Penello said.

While Penello acknowledged that the hard drive limitations of the Xbox 360 is a hot topic on gaming forums, he said that Microsoft doesn't believe that's an issue faced by most typical gamers.

"From my standpoint a lot of people still have room on their 20GB hard drives and we are still going to optimize all of the content on marketplace around 20GB," he said.

Microsoft also announced deals with distribution deals with five new video Marketplace partners:

Warner Bros. Home Entertainment: They will be releasing its direct to video movies exclusively in high definition on Xbox LIVE simultaneous with their availability on DVD, starting with "Sublime" and later offering "Babylon 5: The Lost Tales."

A&E Network: "Dog the Bounty Hunter," "King of Cars," "Gene Simmons Family Jewels," "Driving Force" and "Criss Angel Mindfreak"

ADV Films: Top offerings from the #1 producer-distributor of Japanese animation ("anime") outside of Japan

National Geographic: The television series "Is It Real?" and "Taboo" as well as programs such as "21 Days to Baghdad" and "Air Force One"

New Line Cinema: "Snakes on a Plane," "Texas Chainsaw Massacre: The Beginning" and "Tenacious D in the Pick of Destiny," plus top titles including "Austin Powers: The Spy Who Shagged Me" and "Magnolia"

TotalVid: A broad action-sports offering including extreme skiing and snowboarding, skateboarding, motocross, surfing and mountain biking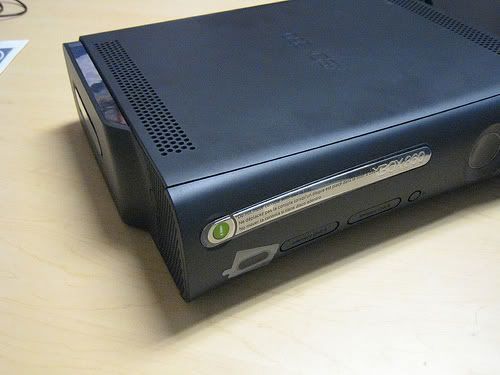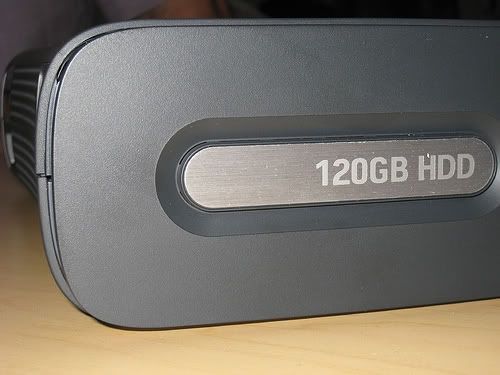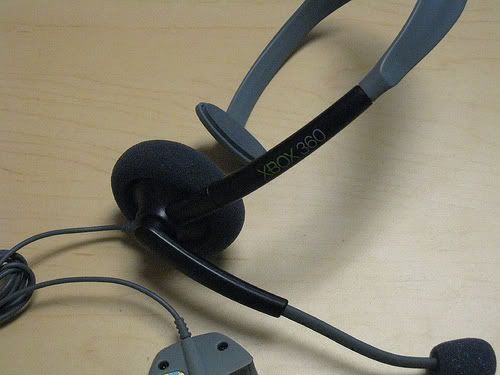 Will add more images tomorrow...