Jun 15, 2010
8
0
Wii Online Code

1234-1234-1234-1234
Hey guys, I used to come here before that forum time warp thing.
Over the years I have been practicing on signatures for me and my friends at a chatbox~And I just decided to stop by this forum again.
I use gimp, not photoshop.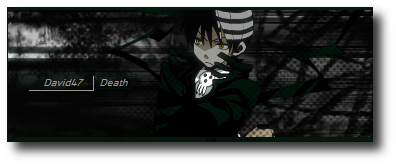 Please rate and comment, thank you.
Edit: Also i'm a noob at fonts, where do you people get such great fonts?
Last edited: