Nov 15, 2006
898
4
Wii Online Code

1130-2954-1680-3052
I've asked to have permission settings to post in the article section, and it has yet to be granted. Anyway, I post these type of articles on my Myspace, which is
www.myspace.com/abdoctor
. It's usually updated every 2-3 days with a video game related blog, as a friend and I plan on opening up a website with our editorials: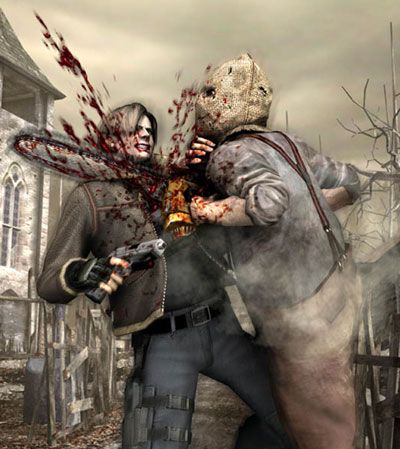 Well, yes...the caffeine additive into this beautiful drug we call coffee is involved in tonight's blog session, folks. Anyway, why is it that children(and when I say children, I mean the ages of 5-12) seem to wonder if even the most innocent games (i.e. Harvest Moon, Animal Crossing, etc.) contain crude and sexual content? Even the most oblivious parent would come up to a service clerk and happen to hold a game that's based off Mario, and yet have the audacity to believe there's sexual humor involved when they're even pointed upon what the ESRB rating is for. In case you do not know the ESRB rating, it's pretty much how movies are rated, but instead of giving it a PG-13 or R title, it's spread into a more diverse section, in which goes from Early Childhood games (think Seasme Street and educational tools.) from E and E+10(Everyone;Everyone 10 and up)(Games based off cartoon shows, movies or even family friendly games.), T(which stands for Teen, basic fighting games, which contain more violence. Prime example is any fighting game, i.e. Tekken.) and M, (which stands for mature; i.e. Grand Theft Auto, God of War, True Crimes. Contain blood, nudity, drugs, anything you'd see in a R rated movie.) as well as AO (Adults only, although these games can only be found at black markets. Straight up porn.). With helpful and detail descriptions of how the game was rated, parents still happen to be skeptical with cartoon violence (TMNT), but rather have their own children listen to Three Six Mafia and watch South Park.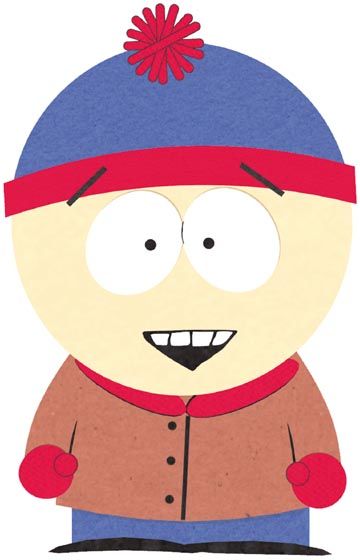 Speaking of South Park, many parents need to really watch what children are watching. Now, don't get me wrong, I personally enjoy the show. But does the younger audience need to learn what a douche is or even know upon pedophilia and see it as comedic? In the beginning of the show, it clearly states that it's a Mature show for a Mature group. Now when has 5 year old children been able to watch mature programs and learn about masturbation and ejaculation? Not to top it off, parents then wonder where they're children are learning to revolt and cause chaos upon their own home. It's these same parents that have children being picked on and then going to school one day and causing something similar to Columbine.
A child came up to me while I was at work today, and as I was on the phone with a guest, the child simply yells: "Does this game have sex?". With a shocked expression upon my face, I simply ask him why he wishes to have that type of content within a game, in which the father interupts me and claims that his son (who is between the ages of 5-7) has sex all the time. What truly makes me wonder, is when these two children get older, what else would they be asking? And why would Teenage Mutant Ninja Turtles have sex in it? Unless you're at some hentai perverted website, I highly doubt you would see anything to that criteria. As I told the father specifically that games rated with the E title contain no such graphic, he had a fake sigh of relief, as I assume it was for his own pleasure...but still...why did the father say his 7 year old son has sex all the time, and what is a 7 year old doing chanting out in a nonchalant way if sex is involved?
Apart of my job consists of giving parents advice if a game is suitable for their child or not. And apparently, parents believe I am restricting them from buying a game (let's say it's a Grand Theft Auto game). If there is an 8 year old with a parent as they're about to make the purchase, I would assure the parent/guardian that the game contains excessive violence, nudity, drug and alcohol use, blood/gore and anything you'd practically see in an R rated film and even in a pornographic film. If that doesn't change their mind, I'd let them know that this is like buying alcohol for your son/daughter to consume on. The deal with this is that this alcohol will continue to consume them into a bitter rage and having them use the profound words that happen to be in a particular game such as this.

There's also another story on another parent (who will be nameless). She had let her son play a particular game that had been an M rated title (God of War). We've had conversations, but have yet to meet in person, only on the phone. She was telling me that she had no intentions of giving her son something so graphic, as I've told her specific details about the game and even suggesting to visit IGN.com to view screenshots of the sequel and decide if she truly wishes for her son to play something on a level too extreme for his own age. She had argued with me that it was her overall decision, in which I had no hesitation to agree with her, but just advised her before her son had even decided to get such a game (in which he hasn't yet, and I doubt he will.). Her son constantly comes in, begging for me to convince his mother to think otherwise, and I just don't see any use in doing so. I wouldn't let my own nephews and niece look at games like this, let alone, someone who's around their age range play and look at such a game?
All in all, it's the parents who decide on what games their children can have. I'll just simply advise the guardian if they are aware of what they're buying. And if their child turns out to be a Charlie Manson or John Gacy, apparently it's the video game's fault, but the parent won't get any blame, even with the warning that had been advised previously. If they will allow their children to view such content, why not buy them a handgun for their next birthday? Or even give them controlled substances as treats, and encourage prostitution in a way of getting money in time of need. As you're reading this, you may be thinking that this is completely insane and out of the question. But, if they're doing this as a simulation, what's wrong with having it as the real deal? It's a double standard, and many parents of course are contradictory to the series of questions I have asked. They'll even make an attempt to say it's the schooling's fault or even make an attempt to sue the video game company for having such a violent game, let alone, the salesperson themselves advised the buyer of the game's content. In reality, if anyone should be arrested for the murder due to any Grand Theft Autos, God of Wars or even Rainbow Six, it should be the parent. Maybe then, they'll realize that this is a more serious situation than they have previously thought...and maybe then, they can even save a life by preventing their child from playing something that can corrupt such a young mind. In the words of Smokey The Bear: "Only you can help prevent forest fires.". Although that has nothing to do with this...it's still one line to think about.