This is the revised tournament.
Tournament starts friday august 3, 2007.
RULES
UPDATED​
-There are no more time limits as to when you have to play your games, just play them at your convience
-no more replacements, if your opponent flakes you move to the next round
-For the final, let's try to get it recorded so we can watch the final battle.
-Match Rules For EVERY Game:
Diffuculty: 5
Out of 3 Matches. Must when 2 out of 3 to advance.
Time Limit Per Match: 3 Minutes
Players must agree on the stadium
PLAYERS
wario2ooo-287869 511033
jorgelink-094595 995482
wiitime-034466 539783
v6jbird
doosta-227740 882560
maxpouliot-279279 586251
callme.nasty
ilikecookies-386653 767044
willc2105
zelda4life-442488 366130
rocko-274984 992046
UPDATED​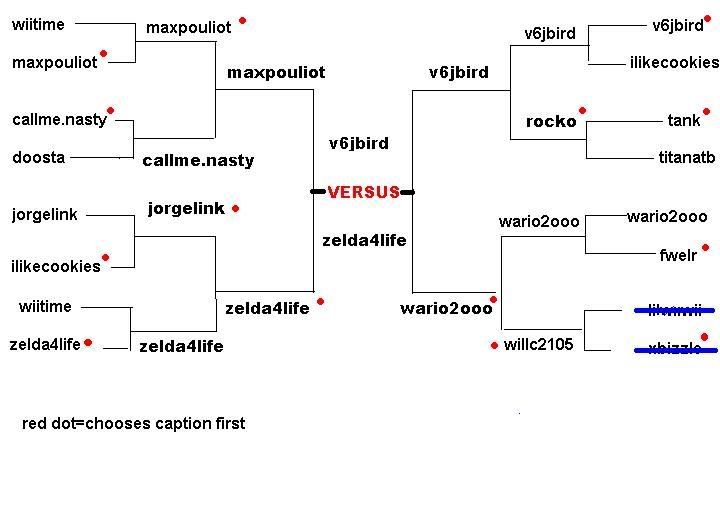 good luck!​
Last edited: