Dec 15, 2006
6,509
129
Wii Online Code

5385-4035-7079-0395
OK, I've been asked this a few times....and I'm always looking for some rep to piss...uh....people off. :lol:
In case you don't know what I'm talking about, here's an example. I've only seen it 3 times around here. Me, Maniacal=maniac, and of course, Prinny.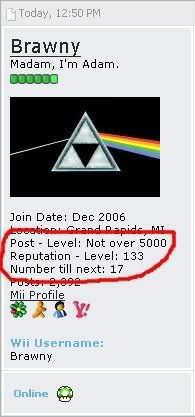 To get this,
1. Log into usercp. This is at
www.wiichat.com/usercp
2. In the left "box". Click the "edit profile" option.
3. Scroll down a bit. There is a box called "location". It's towards the bottom.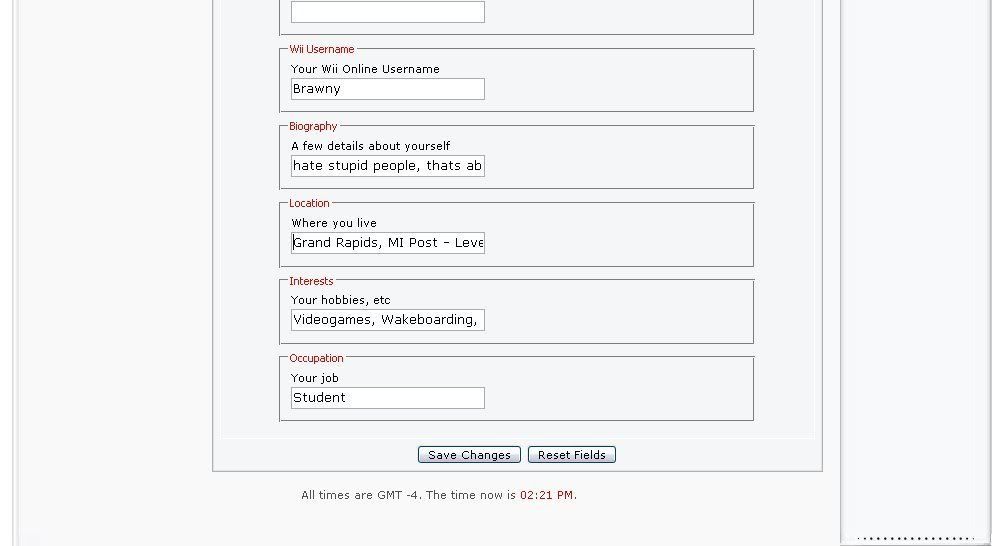 4. Now, just keep on adding you that location box. To get the next line that you want to actually go there, you will need to screw around for a bit. I ended up having to put hyphens in my lines, in order for the next line to move. Large words (such as my "number") will help do it a bit easier.
Spaces DO NOT COUNT. So you will need to use hyphens, underscores, or periods. (At least, that's what find to be the neatest).... And don't forget to put a colon after them. It makes it look more official. And limit them to one line. It is a bit obvious (ahem dillon) when your made up ones spill over onto the next line.
If you have any questions on your specific problem, just throw me a PM and pray my box isn't full.
Meh, if I see one of these around, I want some rep. I know who you are :shifty: