RIP and tea you say?
Staff member
Moderator
May 30, 2006
19,521
116
Wii Online Code

8041-7231-3447-6164
Wow
This makes that star trek weaopn my cusion has look good
http://hawtymcbloggy.com/2008/01/24/life-size-real-energy-sword/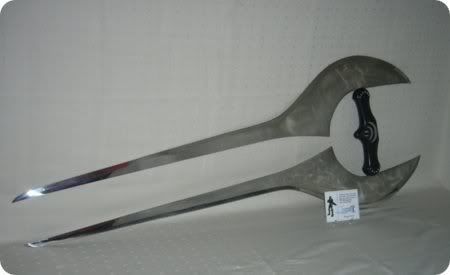 Purchase here

:

lionheartsrealm's eBay Store Starting bid

: US $124.95

Auction ends

: Jan-30-08 18:48:26 PST

This life size energy sword is three feet long, 14 inches wide, and has a solid stainless steel blade. I'm not sure you can get away with using it as a cosplay accessory but you can display it proudly on the solid wood walnut wall plaque that comes with it. Assuming you can afford the price tag that is sure to climb before the auction ends.
$124.95 to pounds thats about £70